The office Dictator of Food has decreed all items in the refrigerator must be signed and dated else they face termination with prejudice. I already put my name on most things, but it's kindof a pain to figure out where to write something in sharpie pen on a package already covered in writing. I've lost items before because my name was not prominently enough displayed and it was mistaken for shared food.
So…
I went and bought myself a custom date and message stamp: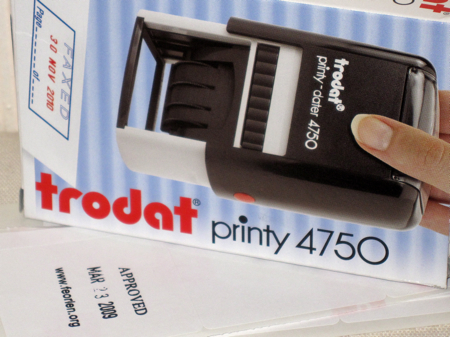 Now, with the help of some extra address labels, I can mark my lunch in an appropriately officious manner.