My slow-motion password change-a-thon was interrupted today by a much-anticipated package. I ordered some stuff, and it arrived right on schedule. Yay!
My stuff is great, but I want to mention a little something about the packaging. This seller recycles all sorts of packaging, a good thing. But certain things should not be recycled.
Here is what was on the back side of the printed-out shipping label: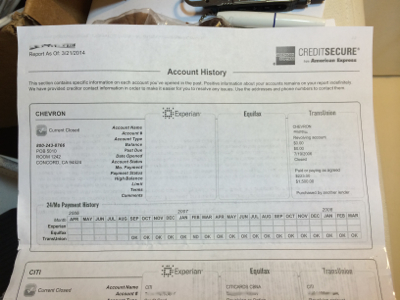 Yup, that is a page from someone's personal credit report. (Amex tried to sell me that service as well, but I'm not interested in paying for it.)
It doesn't have a Social Security Number or address, but a full name and details of several credit accounts. Maybe the sender is fine with that. But it's not stuff I would want floating around. And it's now going straight into our shredder.